Summer visit 2017
We are planning another visit to Chilubula this summer, below is the report from our previous visit
Summer visit 2013
We made another useful visit to the centre this summer which allowed us to catch up with activities and staff at the centre as well as to meet new members of the local committee. As always Leonard the manager has been busy not only running the centre day to day, but also with development of staff and facilities.
Last year we reported that a submersible pump and water storage tower had been installed, this year we have seen that the distribution of water around the centre and farm has been further expanded. This enhanced water usage is improving general hygiene, particularly for the school children, as well as enhancing agricultural yield via irrigation.
Also, a part time administrative assistant is now employed at the centre; Mirriam has made a significant difference and the work that she has taken on allows Leonard to spend more time focusing on the development of infrastructure and activities at the centre.
CCC Sports Day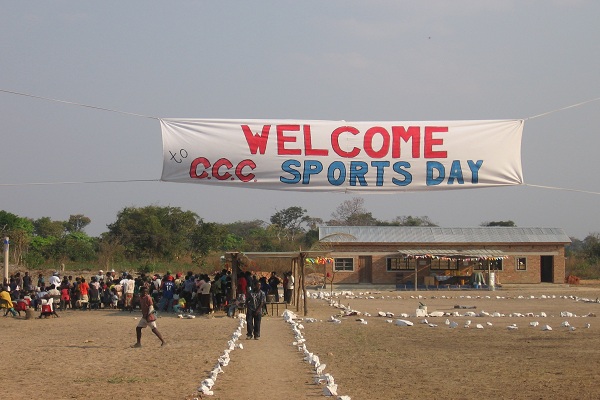 As part of each visit that Charlie & Jo make to Chilubula Children's Centre they organise a sports day for the whole community young and old, of course there are prizes for those that triumph at each event.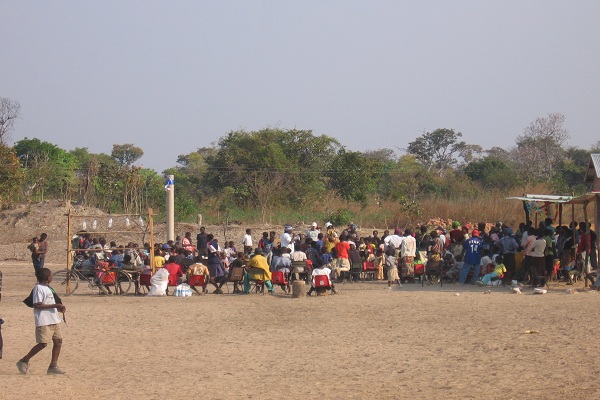 In the days prior to the big event a large barrel of Munkoyo is cooked up along with a huge batch of buns so that once all the sporting activities are done then everyone can enjoy a bun with a cup of Zambia's favourite beverage.