2019 News
Latest news
Local community showing off the uniforms made using sewing machines shipped out in 2018. A great opportunity for a local startup.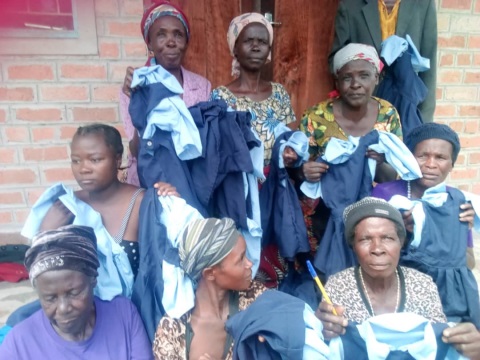 Current students welcoming our newest team members
| | |
| --- | --- |
| Leonard, Fridah and Alam | Students with the new team |
2018
Fundraising
Some of our regular fundraising activities include a summer picnic, a quiz and a ball. Click the 'fundraising' tab on the left for more information.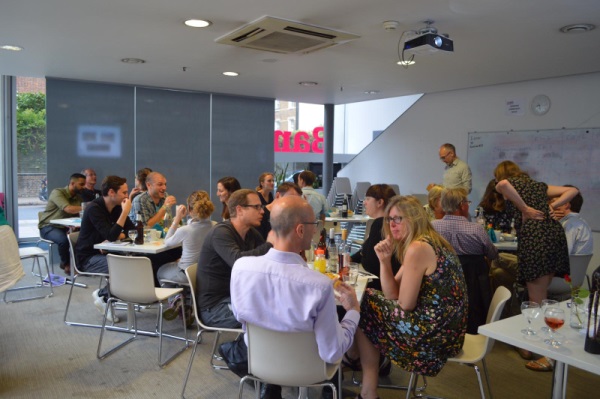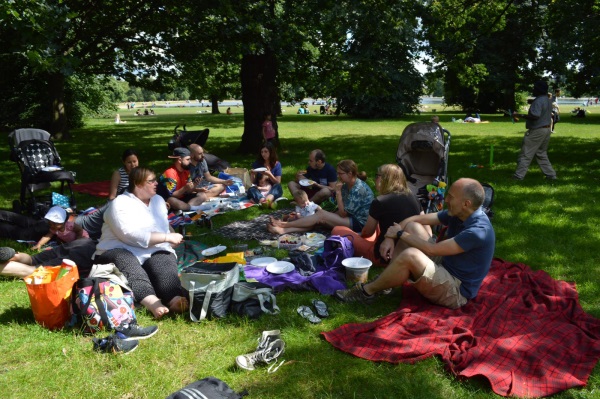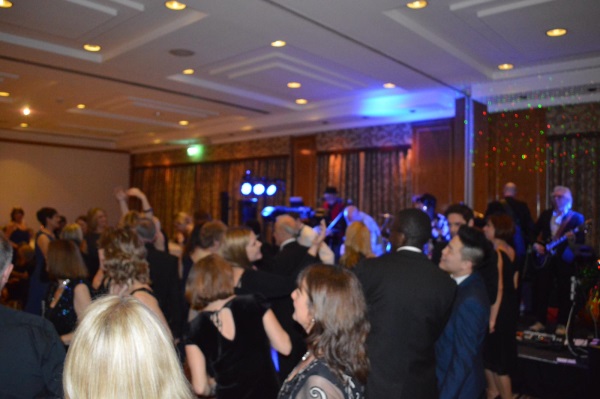 2017
School
Children arriving happily at school in the morning and sweeping up before breakfast.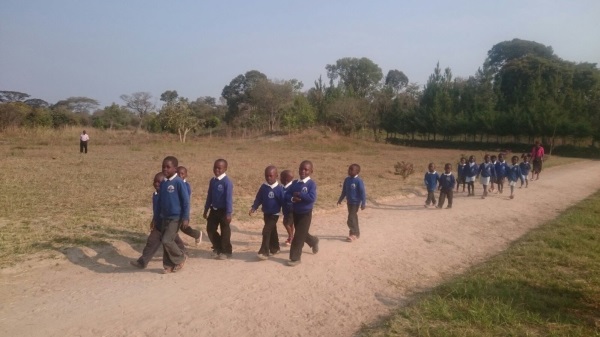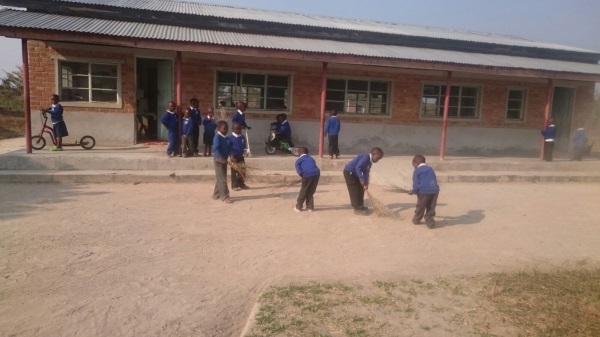 Crops
Next to the childrens' centre we're trialling growing some crops out of season: Sweetcorn and raspberries.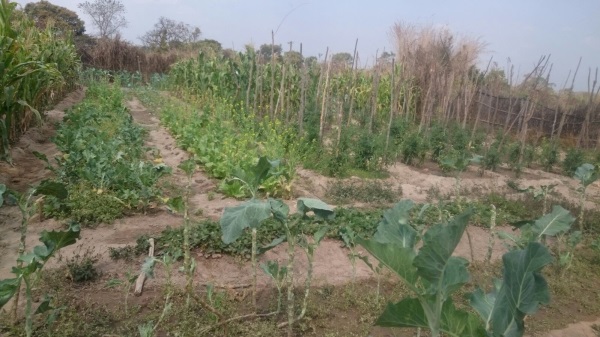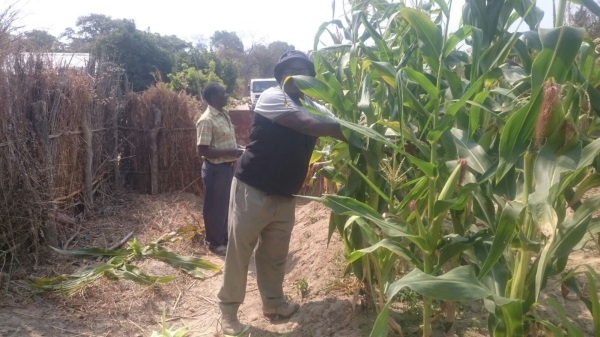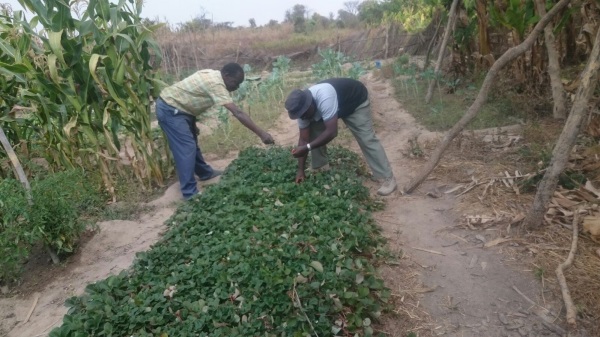 Meeting the Committee
CCC Local committee:
Thanks St Martin's CofE Primary Dorking - the clothes have arrived!
In June the pupils at St Martin's CofE Primary School in Dorking collected together over 250 bags of high quality clothing and shoes ranging from items for preschool age, all the way up to gear for teenagers. These were all to be sent out to the Chilubula community.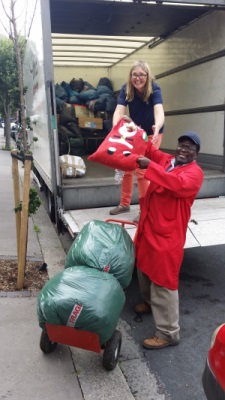 Clothes repacked and loaded up in Croydon (keep your eye on the mascot)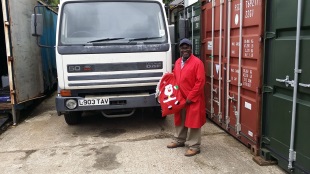 Transfer to the truck which will be shipped to Zambia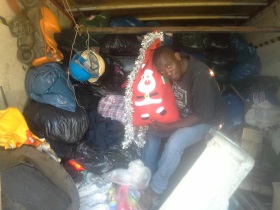 The mascot it still here! - The clothes arrive in Africa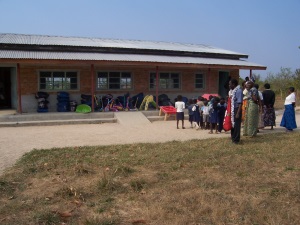 Clothes arrive at CCC. Some are placed under the verandah but can you spot the mascot?
Literacy and numeracy classes prove popular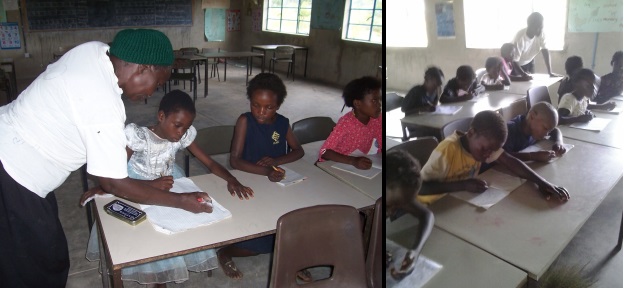 Thanks to Eunice, a retired primary school teacher, 2 support classes are now up and running. These take place after school and provide support classes for English, maths and Bemba. One class is for 6-9 year olds and the other for 9-12 year olds. 50 children attend in total.
Bees are moving into the Chilubula Children's Centre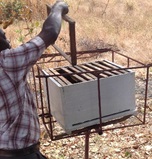 Following construction of the beehives in 2013 we now have three active hives at the children's centre. Keeping bees and harvesting honey is not a common activity in this part of Zambia but Leonard is persisting and the bees are becoming more keen too!
Leonard is going to visit Nkokomfumu village around 50km away to see what they do to succeed with their bees. A bee suit donated by one of our supporters is currently on its way out to Chilubula.
Toy shipment arrives safely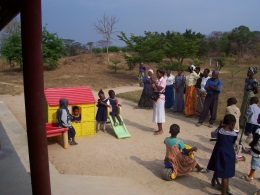 Following a request from Leonard for outdoor toys for the pre-school children our trustee Lucy used ebay to accumulate a wide range of exciting stuff which included a play house, slide, sand-pit and various push alongs. The toys arrived last month and Leonard has told us that children that attend the afternoon classes arrive at 10am to play with the tricycles and scooters. Many thanks also go to Charlie Kambuka for his continued support with shipping items out to the Chilubula Children's Centre.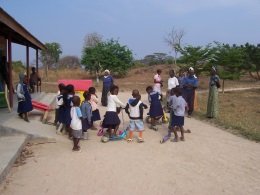 2016
Goat Project Update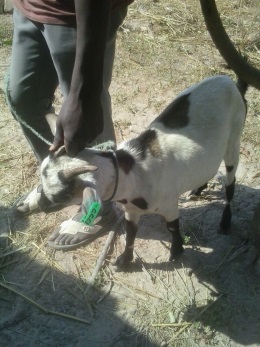 We now have 7 goats at the centre, all being kept at the Chilubula Children's Centre under the watchful eye of Leonard, the centre manager and the goat herd.
Leonard has concerns around the weaning of the new kids as two new-borns were lost last year. The pictures below show the goat herd grazing the goats in both the dry and the wet seasons.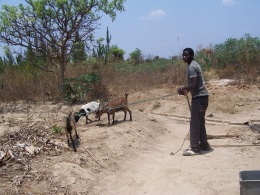 Goats being grazed in the dry season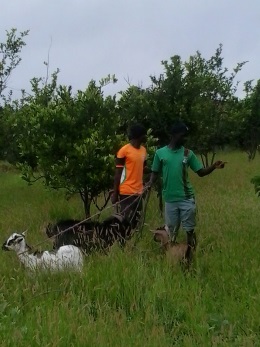 Goats being grazed in the wet season
Donation from AKT II
We are hugely thankful for the support of AKT II in 2016, their staff raised funds by running and cycling some impressive distances and were very generous in their donation to Chilubula.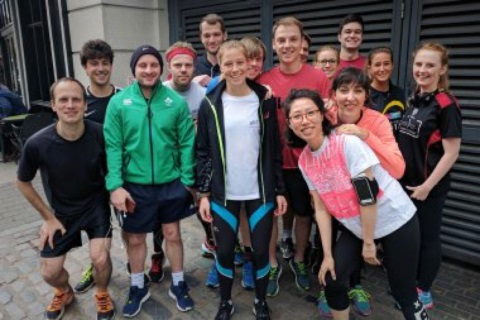 More Donations
We are very grateful to Woodcote Primary School for the donation of surplus uniforms, the children are very pleased with them. Bicycles are the second instalment of our outdoor toy collection and these have continued to prove very popular with the children. We would like to thank Pop Choir for the donation of the t-shirts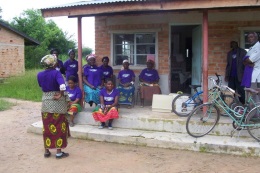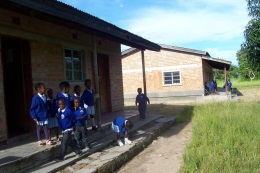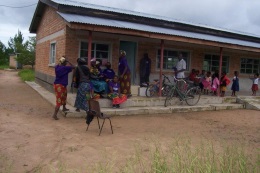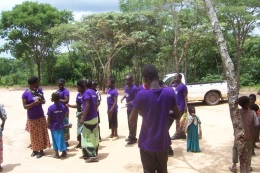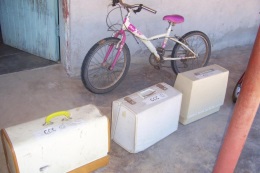 2013
Summer visit 2013
We made another useful visit to the centre this summer which allowed us to catch up with activities and staff at the centre as well as to meet new members of the local committee. As always Leonard the manager has been busy not only running the centre day to day, but also with development of staff and facilities.
Last year we reported that a submersible pump and water storage tower had been installed, this year we have seen that the distribution of water around the centre and farm has been further expanded. This enhanced water usage is improving general hygiene, particularly for the school children, as well as enhancing agricultural yield via irrigation.
Also, a part time administrative assistant is now employed at the centre; Mirriam has made a significant difference and the work that she has taken on allows Leonard to spend more time focusing on the development of infrastructure and activities at the centre.
CCC Sports Day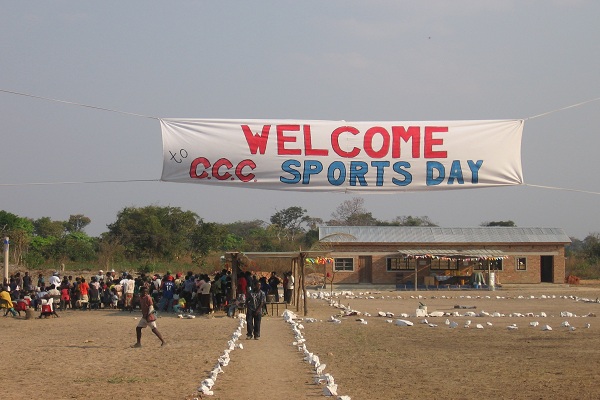 As part of each visit that Charlie & Jo make to Chilubula Children's Centre they organise a sports day for the whole community young and old, of course there are prizes for those that triumph at each event.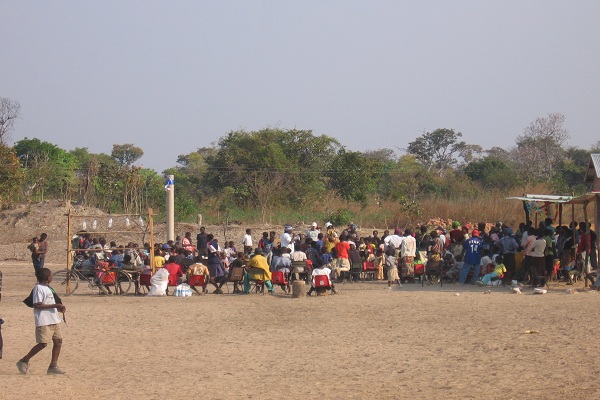 In the days prior to the big event a large barrel of Munkoyo is cooked up along with a huge batch of buns so that once all the sporting activities are done then everyone can enjoy a bun with a cup of Zambia's favourite beverage.