About the Chilubula Support Group
Chilubula Support Group and the charity Hope4Chilubula were started by two teachers from the UK, Charlie and Jo Kambuka, in July 2005.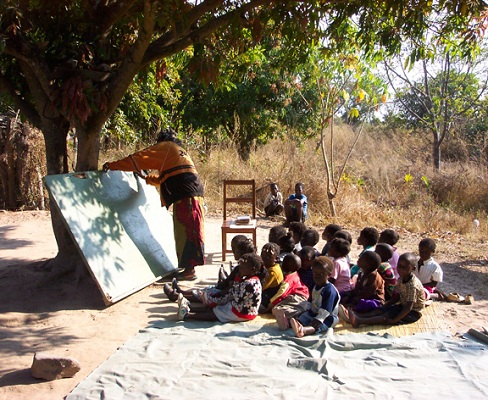 Charlie was born and raised in northern Zambia, he and Jo regularly travel to Zambia and visit Chilubula on these trips.
On one of their visits to Chilubula they saw the local community trying desperately to support AIDS orphans from the Chilubula region, for example with pre-school lessons which were delivered under a large mango tree!
Deciding that they were better placed to help they started raising money in the UK to assist the Chilubula community in their efforts.
As a result the Chilubula Support Group was born.
In 2007 the number of children in Zambia that had been orphaned by AIDS was estimated at 600,000, this had risen from an estimate of 390,000 in 2001 [1].
It is AIDS orphans and vulnerable children that Hope4Chilubula, via Chilubula Children's Centre, prioritises assistance for.
In January 2007 the charity was registered with the Charity Commission receiving the charity number, 1117729.
We work in partnership with the committee based in Chilubula: they manage the Centre and the projects; we generate funds and assist in planning for the future.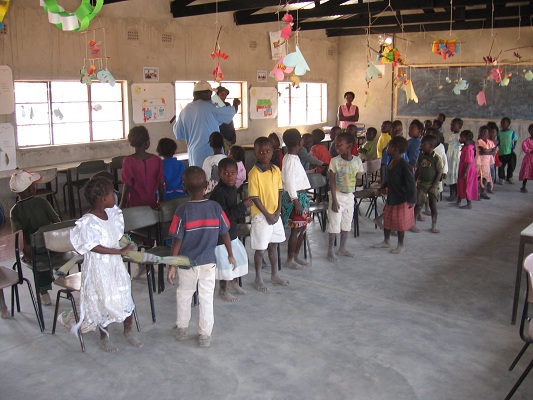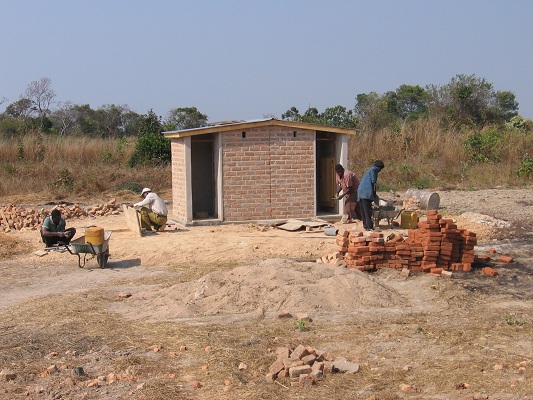 Our achievements in Chilubula to date include: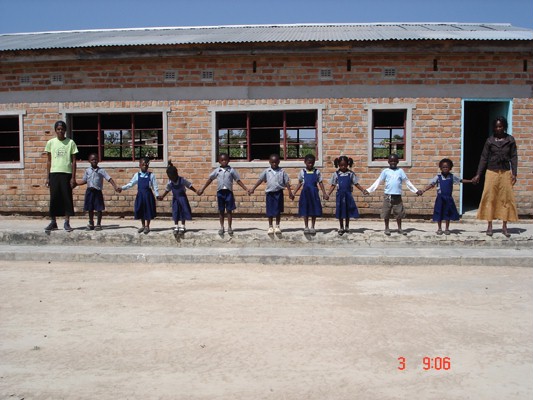 The construction of a school building, meaning the nursery school that started under a mango tree now has a permanent structure, a kitchen and three toilet blocks
Digging of a borehole with a hand pump to provide clean, safe drinking water
A class of nursery age children given lessons three days a week
The nursery age children given two meals on the days they attend for lessons
Older children fed on the two other days a week
Two adult literacy classes held each week
Funds used to employ a manager and administrative assistant to oversee the running of the projects, two teachers, several cooks and a handyman
A number of older children being sponsored through secondary school and/or college
A significant increase in the amount of food grown for feeding the children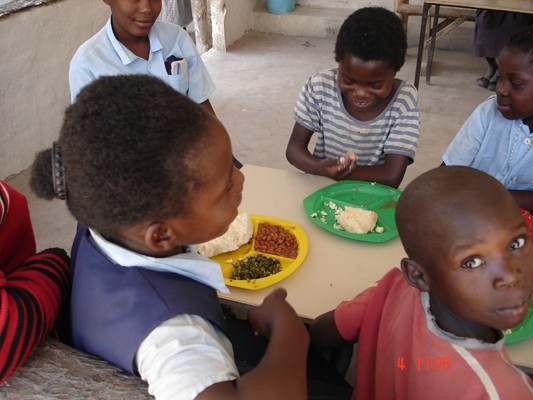 Currently, we feel it is essential to maintain our food and education programmes at the school and continue to employ staff whose salaries are used to support so many families in an area where employment is incredibly difficult to find.
Our sponsorship of older students means that these young adults, who are double orphans (they have lost both their parents), get chances that enable them to escape the poverty that would inevitably be their lot.
The adult literacy classes, which mainly consist of women who have previously been denied education, empower them to seek employment opportunities that would normally be out of their reach.
Click here for a history of key events.
[1] WHO Epidemiological Fact Sheet on HIV and AIDS Core data on epidemiology and response - Zambia